Services
UPS Rental :
Uninterruptible Power Supply [UPS] has only one mission, to protect the load when the Power goes out.
Mismatch of Power demand and supply has created acute shortage of power for the consumers. Be it the business or the domestic users everyone is facing the trouble. We LPT are trying to fill this gap by providing equipments like UPS, Invertors to the consumers as per their requirements. However, due to the high cost of such equipments, we Lam Power Technologies brings this revolutionary & innovative concept of owning the high quality branded UPS & other backup units on Hire basis.
We Lam Power Technologies provide UPS & Other Backup units on rental basis for a long term or even for a short term according to the client's requirement. Renting is a lucrative offer for the customer as they saves the huge capital investments. Rental of UPS is ideal for the people who are looking for permanent warranty for the UPS System and batteries whether they are in temporary locations or permanent locations. Renting of UPS & other backup units also saves customer from the depreciation of the costly equipment as well as the cost of maintenance.
How does the Rental system function:
You can use expensive & branded Quality UPS without investing into it.
24*7 flawless customer support services to give you smooth power supply.
Availability of products anytime of all ranges on demand and in any capacity.
Immediate delivery & Installation, the moment you finalize the deal.
No worries or botheration about maintenance & it's costs. No AMC cost.
UPS systems ranges from 1KVA to 200KVA are ready available.
Latest line-interactive and ON LINE technologies UPS deployed.
No worries about the battery life. Replacement is our duty.
Makes huge business sense - Extremely cost effective. Call our executive to discuss and explanation.
Also suits critical business application such as hospitals, banks, critical load etc.
We can take care of site survey, system configuration and Power Auditing.
UPS on rent suits you all as under:
Banks
Hotels
Software & date Centre
Call Centre / Corporate Houses
Industrial & Automation (CNC Machine)
Hospitals, Laboratories and Much More
Exhibition/ Conference/ Seminar/ Workshops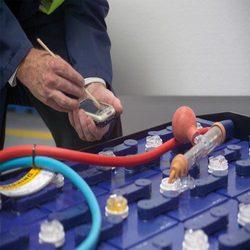 UPS System Services :
Unfortunately electrical equipment doesn't last for ever and needs attention. If you don't have a maintenance contract, getting your UPS repaired can be something of a raffle.
We Lam Power Technologies seek to provide UPS system repair services as efficiently and cost-effectively as possible, in a friendly manner, even when the power is out and the clock is ticking. We are able to offer a repair / service for any make / brand UPS System, following an initial diagnosis. Sometimes the diagnosis can be achieved by interacting with your people, sometimes it requires a site visit.
Our relationship with the major UPS manufacturers gives us access to the widest range of authorized spares which we can usually obtain rapidly. Not all repairs are major, not all are expensive and often they can extend the life of a unit by years.
We recognize that budgets do not always allow for 'replace with new' and we can often invent interim solutions for ageing equipment or equipment with insufficient growth capacity. Where there is a need to provide upgrades or replacements in a hurry, we can usually get you up and running rapidly, with the minimum time.
UPS Upgradation :
In this fast changing modern world, technology plays a key role and there is a continuous drive to produce the desired user friendly products, solve the existing problems and to fulfill or satisfy the needs and wants of the consumer.
So one needs to upgrade the existing products to the latest and advanced technology available to be on par with the fast changing modern world.
We at "LAMPOWER TECHNOLOGIES" with continues research, try to improve the product performance, efficiency and make it more user friendly by adopting the advanced technology for the well being of our customers. We also undertake the up gradation of the existing products and convert it to the latest technology.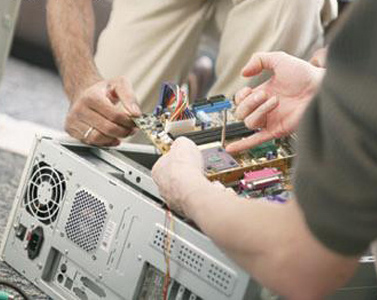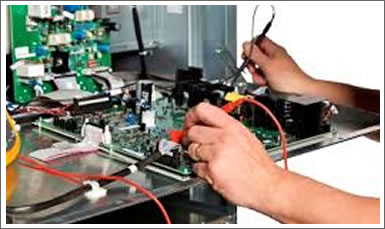 UPS AMC :
In today's competitive era, quality is a prime factor. Quality output depends on System's performance. To get accurate performance, maintenance of System is a key factor. We Lam Power Technologies always think that prevention is better than Cure, so we are in the service of Annual Maintenance Contract for UPS systems. We also believe that proper maintenance and follow up provides lowest down time.
AMC of UPS System and other backup units require service regularly to ensure that it is operating correctly and the battery bank are in good order. Our comprehensive AMC helps Customer prevent costly and unscheduled downtime of critical equipment through early detection of potential component failure. A sudden break down of System might prove expensive and going in for a Comprehensive Annual Maintenance Contract can be beneficial.
Lam power Technologies has immense technical team to take care on maintenance and Servicing of all brands of UPS systems .In order to serve you as often as you want, we have got a dedicated team of technicians professionally trained Service engineers that are just a call away from you.
The Comprehensive AMC will comprise of the following services:
All the major operational parts & Labor charges are covered under our AMC
Quarterly preventive maintenance
Standby solution if the system breaks down under AMC.(Under Critical Load)
AMC Breakdown Maintenance includes fault finding, repair or replacement of defective parts and functional checking.
Lampower Technologies successfuly complete 15 years, we have more than thousand satisfied and loyal customers across Karnataka and India. Customer satisfaction and quality service is our motto.
Please Contact us for further information about our UPS hiring and service call 9845563089 & send us an E-mail.: anand@lampowerups.com